INDEX
---
SPECULATIVE AR + DATA
How can the design of a mixed reality experience facilitate transparency of IoT sensors and data through citizen engagement with its infrastructure?
Read More ︎
Spring 2020

User Experience
Augmented Reality
Speculative Design
Data Sense
THE FUTURE OF RETAIL

How might an auto parts company ethically leverage machine learning in their Store of the Future to produce personalized, efficient, useful consumer interactions?
Read More ︎
Spring 2019
User Experience

Machine Learning

Image Recognition
---
The Soft Stone is a soft robotic device that can deliver haptic feedback to a user for the purpose of human assistance and mental health.
Read more ︎
Fall 2019
Data Physization
Speculative Design
---
CONVERSATIONAL USER INTERFACE
What does it feel to be mirrored by a Virtual Agent?
Read More ︎
Spring 2019

Machine Learning
Virtual Agent
CUI
Speculative Design
---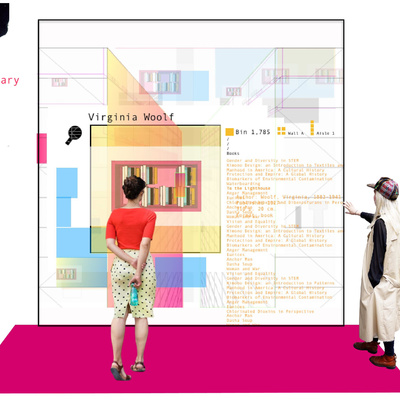 THE BOOKBOT
Transform the lobby into an activated, experiential that showcases and provides an experience for its core purpose: the bookBot.
Read More ︎
Spring 2018

Information Design
Typography
---
MOORE V. NASH SQUARE
Fly on the Wall study of two squares in downtown Raleigh

Read More ︎
Fall 2019

Ethnography
Fly on the Wall
---
SA: V

Prototyped a minimally interactive instructional resource on Surface-area-to-volume ratio for advanced high school students.
Read More ︎

Fall 2017

Visualization
Application
Education
---
THE FUTURE OF DEATH

///




Fall 2018

Publication Design
Foresight Studies
---
SALT AND DIAMONDS

///

FALL 2017

Publication Design